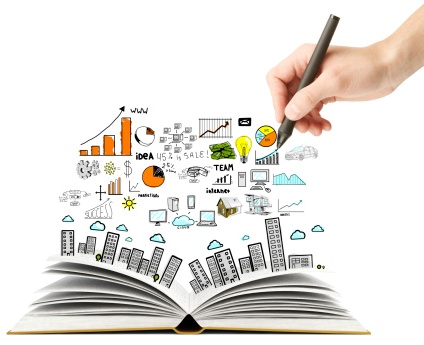 A couple of years ago, a friend introduced me to his "January Attack Plan." It was a system designed to create extreme velocity at the beginning of the year, with momentum he could ride toward bigger results and expanding opportunities as the year progressed. He put his plan into place months before the holiday shutdown, giving himself  plenty of time for rest at the end of the year while still aggressively launching in January.
I routinely take extended down time at the end of the year.  December is the right month to do it and at the close of 2011, I opted for a big break. I was grateful for the rest and decided to ease my way back into the action in January 2012. Predictably, the year got off to a slow start. I was fine with the slow beginning since I knew I could make it up during the second half of the year. However, counting on a come-from-behind victory is never a great game plan.
We had a breakout year in 2013, and I believe that our own version of the "January Attack Plan" was the catalyst.  I started my event calendar last year on January 3.  We've stepped it up again to start 2014 and I am confident that we're well-positioned to have another big year (and accommodate a modified summer schedules that will include plenty of time for fun in the sun).  In Minnesota, it makes a whole lot of sense to double down on the work during the winter months. Hustling for a head start early in the year also beats playing catch-up all day long.
I am helping three sales organizations kick off their 2014 this week and I'll spend time during each event working through exactly how to create momentum to start the sales year properly, even if an attack plan wasn't already in place.
How did you start your Monday morning?
I know there are different schools of thought around how to best start a day like Monday, January 6.  Some people will be coming off a long, well-deserved break and will begin the process of getting organized, digging out, settling in and easing back into the daily grind.
Other people will be in the groove and firing at capacity before their 7:00 am breakfast meeting ends.
As you start your new-year work week, think about your daily routine. The routines and rituals we embrace can jump-start momentum, which is so often the catalyst for meaningful results. Resolutions are great, but our daily routines and rituals are the key to making them a reality.  I'll be giving my daily routine frequent inspection in 2014. I've seen first-hand that bigger, better, breakthrough results can happen just by making small adjustments in your routine and backing it up with a framework that supports consistent execution.
Today, I'll be with a room full of top producers who want to achieve more in 2014.  A good start matters.  A great system with the right routines and consistent execution will turn the momentum into more.
Welcome to the New Year!
Ryan Estis & Associates is a training and development organization helping companies, leaders, sales people and individual contributors embrace change and achieve breakthrough performance in the new economy. We offer keynotes, live classroom training and online learning that blends interaction, energy and actionable content designed to elevate performance. Contact us for programming inquiries and assistance determining the curriculum that could best support your learning and development objectives.