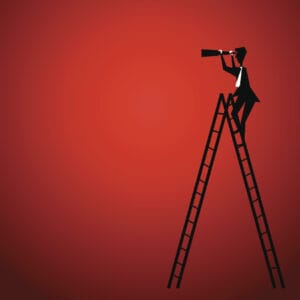 Two weeks ago, I arrived at a Top Producer event for a customer. The evening prior to my opening keynote, I attended the cocktail reception and the first person I met was Randy. Shaking my hand, Randy asked, "So you aren't going to talk about all that internet crap tomorrow, are you?"
I laughed and with a wide smile simply said, "Maybe just a little bit."
He wasn't joking.
He continued. "I am sick of hearing about it. I get it. I see it with my kids. They don't call. They text. They use technology. I use the damn telephone."
I shot back. "So, what happens when your kids become customers? Or, you need to go get their business?"
He waved me off. "I guess they can work with someone else."
I pressed. "The talk tomorrow really isn't about the internet. It's about change. More specifically, about how to turn the customer transformation we are all experiencing into opportunity and growth."
Randy firmly stated, "I hate change." Then he walked away.
I thought a lot about Randy that night. I was grateful for our conversation, because it challenged me to pause and consider some important questions. How could I reach the people in that room the next day? Did I understand their perspective? Was I prepared to make a meaningful connection? Could I overcome resistance and help people want to change? Could I show them how and help them get started? Was I prepared to talk to them in a way that would resonate and move them to take action?
My job was to connect with a group of successful people, earn their trust and then challenge them to think differently about their business.
So often, our job (as salespeople, consultants and leaders) is to help people believe that change is not only necessary, but actually can serve as a catalyst to create momentum and meaningful growth. Sales is really all about helping people navigate through their resistance. Our job is to help customers open themselves to new possibilities and to guide them forward.
Following my keynote the next morning, I was setting up for a much smaller 30-minute breakout session when in walked Randy. I was genuinely surprised to see him. I thanked him and we had a good laugh about the evening prior. Then, he sat through my breakout and participated in the discussion. He gets it.
We all feel resistance, but here's the reality: Business is changing. Growth is optional.
That's a lesson worth keeping top of mind!
Ryan Estis helps progressive companies embrace change, attack opportunity and achieve breakthrough performance. Delivering more than 75 live events annually, Ryan provides high-impact keynote presentations and professional development in partnership with the world's best brands. Learn more about Ryan.