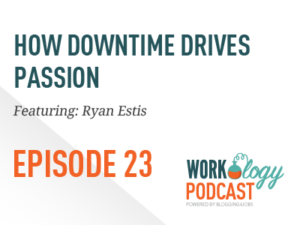 My dentist called. Again.
I didn't return the first message. I figured they were calling to reschedule the cleaning appointment I had cancelled. After the second message, I returned the call.
They weren't calling to reschedule. They were calling to inform me I'd be paying for a portion of the appointment. They had a cancellation policy and they rarely enforced it. However, this was the fourth consecutive appointment I had cancelled.
When you get a fine from your dentist, it's a problem. I didn't think much about it at the time. I was busy and like so many people, "busy is the new fine."
But soon, I realized that my missed dentist appointments were a sign of something bigger. Down time matters, and I needed to reclaim mine. So, I experimented with a 4-day work week last summer. My experiment turned into a full-fledged reexamination of how I schedule my time. In 2015, I won't be doing any weekend programs. I've also dedicated large blocks of time to working on special projects, learning and simply embracing the "joy of living."
This change in my work schedule has meant saying no a lot more often. I used to be afraid of saying no. But now, I'm finding that protecting my time has been a big boost to both my business and my quality of life.
Ryan Estis helps companies and individual contributors embrace change and achieve breakthrough performance. Each live event blends original research with compelling stories that move participants to take action. Ryan has 20 years of business experience working with the world's best brands to initiate change, inspire innovation and deliver growth. Learn more about Ryan Estis.